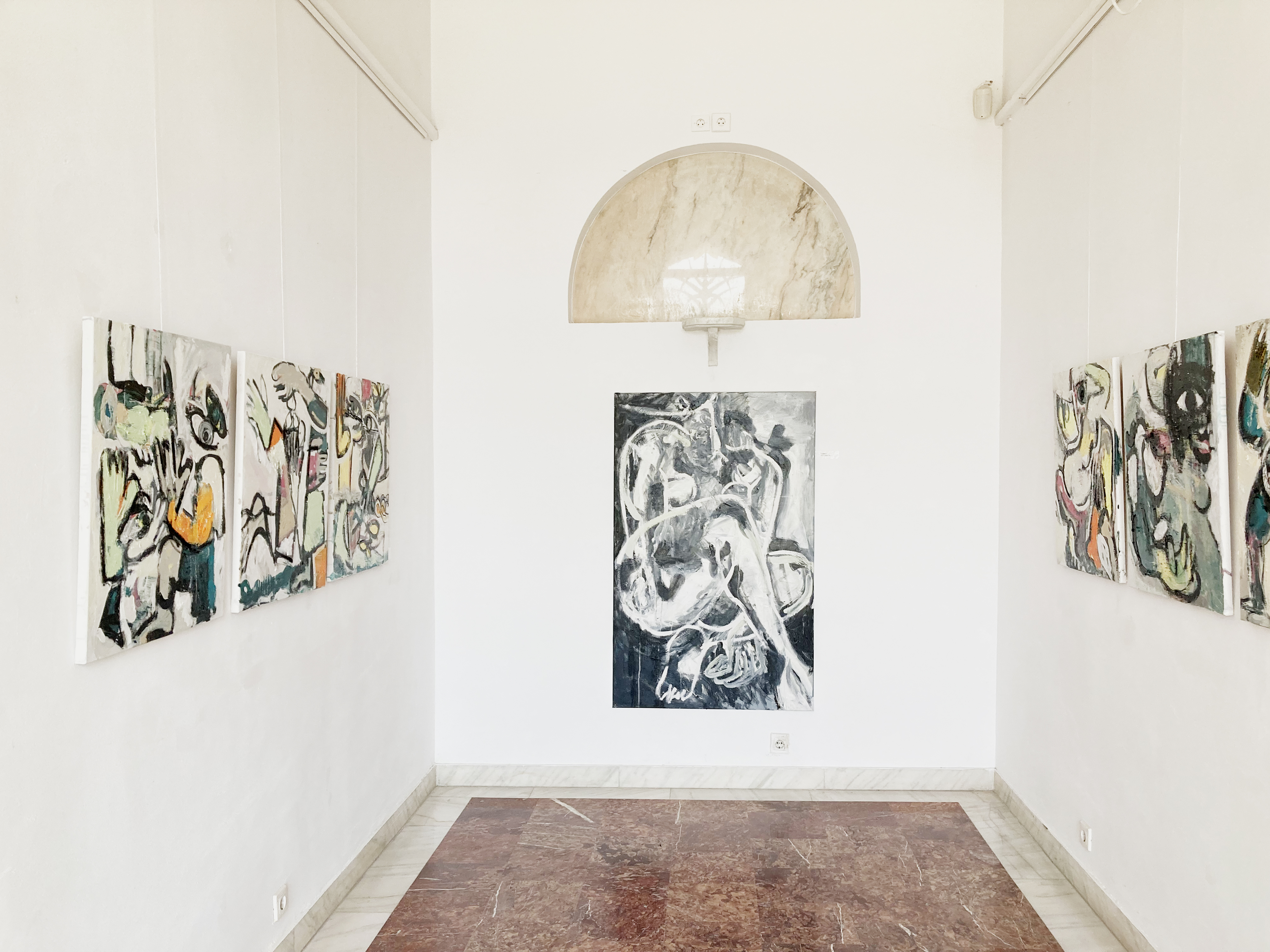 Time Rush
Ground floor of the Palace, Mogosoaia
24.07 - 11.09 | 2021
rebuttal:
Censored Time Rush
Time Rush is a contemporary, re-contextualized visual discourse about the painting and its valence. Genu Berlo channels the viewer's perspective, by bringing to the surface the very "dermis" of the canvas, through the dialogue between texture, chromatic relations and graphism.
The portrayed world is filled with ancient characters, fantastic beings, gods and heroes from the old Sumer, Egypt, India, Machu Picchu, angels and other biblical or mythological figures, as well as multiple different cultural references that engage the viewer in mix of a cubist and neo-expressionist language.
The journey of the exhibition simulates a narrative experiment, a visual itinerary, calibrated through a personal and contextual iconography of the artist.
Most of the exhibited canvases fall into the neo-expressionist style, with a visual repertoire situated at the border of figurative and abstract. The intuition of the viewer is constantly exercised by the familiar scenes and characters portrayed, placing him in a construction-deconstruction approach throughout the process of decoding. It can be said that the proper manner to decipher the exhibition is solely based on the viewer's ability to intuitively assemble the cultural puzzle.
There is a certain kind of severe, unashamed committed pictoriality of the canvases, mostly of large dimensions, that generate a way of silent communication, a sort of background conversation throughout the interior of the old Brâncovenesc Palace; the placement of the paintings and the space itself align organically, accommodating each other.
-curator Ana Negoiță